A Stock Market Top For the Ages
Robert Prechter gave a rare, live presentation — "A Stock Market Top for the Ages" — at the annual New Orleans Investment Conference in December 2021.
In just 20 minutes, Prechter shows 28 charts — everything from penny stocks to dollar volume in IPOs to SPACs — to give you a clear, bird's-eye view of today's markets.
"Unbelievable" is the word he uses to describe several of these charts.
This video sells for $99 in EWI's Store. You get it FREE with this coupon code: STOCKTOP. You need to simply enter the code once you click on the link below and join free Club EWI to watch.
Free, watch "A Stock Market Top for the Ages" with code STOCKTOP now >>
2021 Cash Holdings All Time Low
Before the 2008 crash, cash was hated: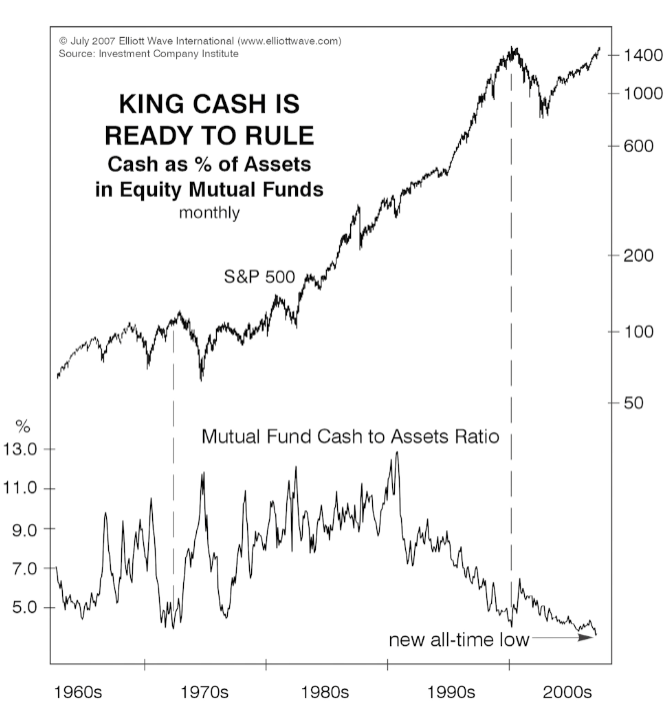 Fast Forward to 2021, we have an all time low record at 2% cash only: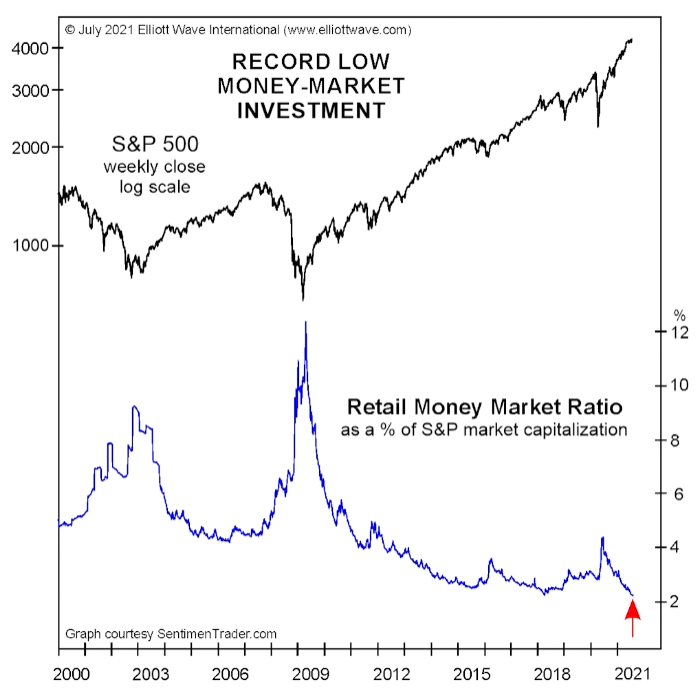 Everybody who can buy has already bought!
Here is a brief look at the crash that may follow these bubble levels: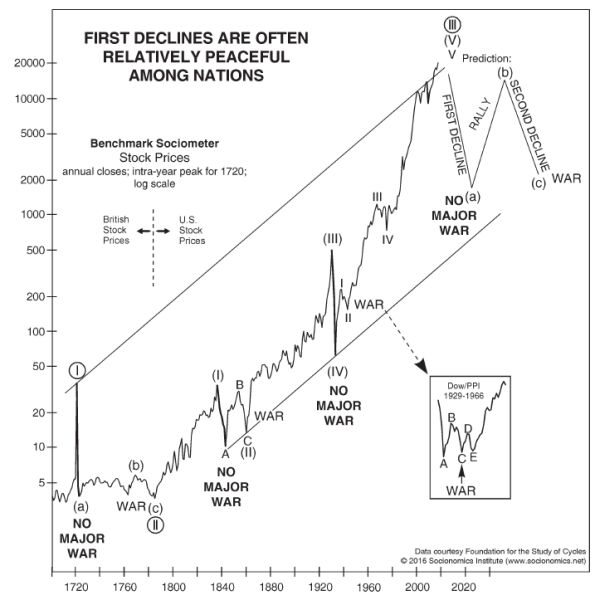 Learn more, knowledge is power:
| | |
| --- | --- |
| | Read 8 FREE chapters of Conquer the Crash; You Can SURVIVE and PROSPER in a Deflationary DepressionThis free, 42-page report can help you prepare for your financial future. You'll get valuable lessons on what to do with your pension plan, what to do if you run a business, how to handle calling in loans and paying off debt and so much more.Get Instant Access to Your FREE 8-Lesson "Conquer the Crash Collection" Here |
Tragicomic Story of Stocks
Here is the story of irrational exuberance in stocks in a few frames: